報名參加下述講座可致電 Mr. Issac Chan 62786206
Subject: Dominique Wolton à l'Université Saint-Joseph, le 28 septembre à 18h30, Auditorium
PUBLIC LECTURE at USJ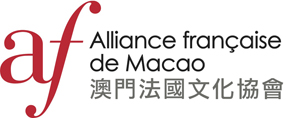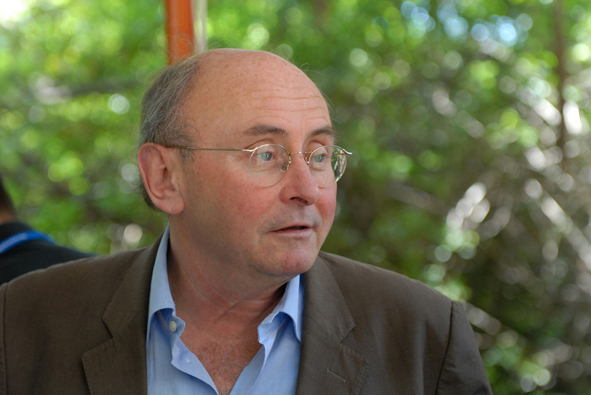 Tuesday 28 September 2010 at 6:30pm
USJ Auditorium
University of Saint Joseph (聖若瑟大學)
Rua de Londres 16, Macau, China
澳門外港新填海區倫敦街16號 (環宇豪庭)
Telephone +853 87964400
The talk will last 45mn and will be followed by a Q&A session of 30mn. The presentation will be in French but a summarized in situ consecutive translation will be provided by the chairperson, Eric Sautede. Snacks and refreshments will be available after the talk. Free entrance.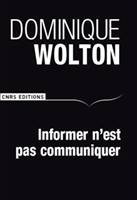 About the talk
Communication means coexistence. Dominique WOLTON's latest work offers a synthesis of his communication theory's building blocks. In this perspective, human beings' incentive to communication primarily reside in sharing, convincing and seducing, and, most often, in all three at once. Consequently, communication ties in with the question of otherness and coexistence, in a society forged by circulation, interactivity, speed, liberty and equality. It consists less in transmitting information than negotiating to overcome miscommunication. It constitutes, in the end, a call to revive the values of tolerance.
Communiquer, c'est autant partager ce que l'on a en commun que gérer les différences qui nous séparent. C'est pourquoi la communication devient une des grandes questions de la paix et de la guerre de demain. La paradoxe aujourd'hui, est qu'il n'a jamais été autant question de communication, et d'interactivité, au point de vouloir en faire un modèle de société, au moment où simultanément il n'y a jamais eu autant de murs physiques entre les peuples, et autant de murs d'incompréhension entres les riches et les pauvres, les jeunes et les vieux, les émigrés et les autres, les gavés de technologies et ceux qui y sont dépourvus… A l'occasion de son passage à Macao, Dominique Wolton nous expose les arguments de son dernier ouvrage.

About the speaker
PhD in sociology, with additional degrees in Law and Political Science, Dominique Wolton directed the first program on Communication and the first research unit on Communication and Politics for the French National Center for Scientific Research (CNRS). In 2007, he created the CNRS Institute for Communication Sciences and is currently charged with its direction. He is also the founder and director of the Hermès journal created in 1988. Its objective is to study communication from an interdisciplinary standpoint, with focals on the relationships between individuals, techniques, cultures and societies. His research area concerns several key themes, from the media and political communication, to Europe, the Internet, the cultural dimension of globalization and now his anthropological and political entry to communication theory. Dominique Wolton has authored more than 20 books.
The University of Saint Joseph and the Alliance française de Macao are proud to invite you to:
Informer n'est pas communiquer
Informing Is Not Communicating
par/by Prof. Dominique Wolton, CNRS